Aldors and Scryers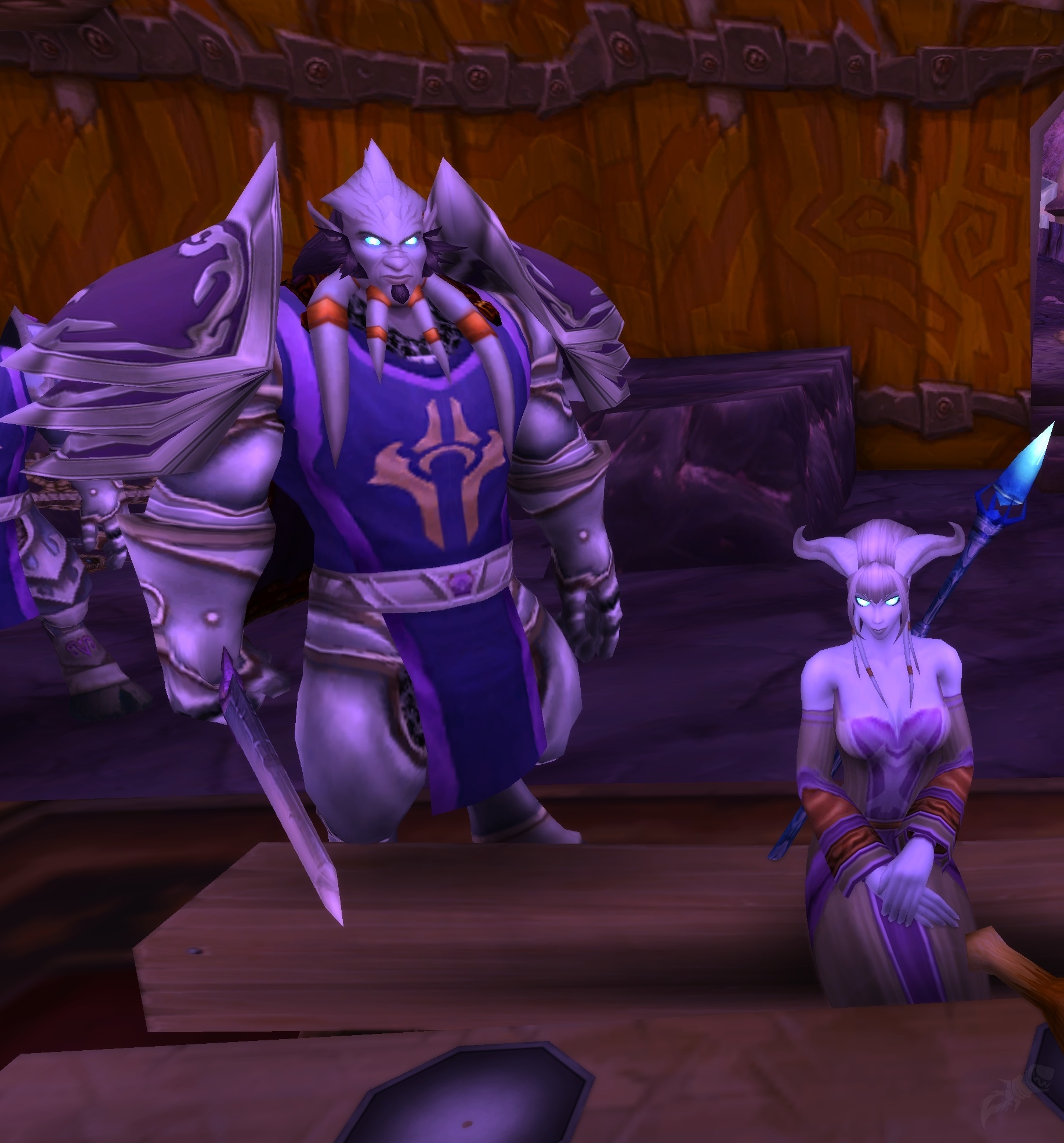 The Aldor are an ancient order of draenei priests who revere the naaru and assist the Sha'tar in their battle against Illidan and the Burning Legion. Though they have suffered much at the hands of the blood elves who later became the Scryers, they have put aside open warfare for the sake of the Sha'tar, although they are still openly unwelcome to those who choose to align themselves with the Scryers.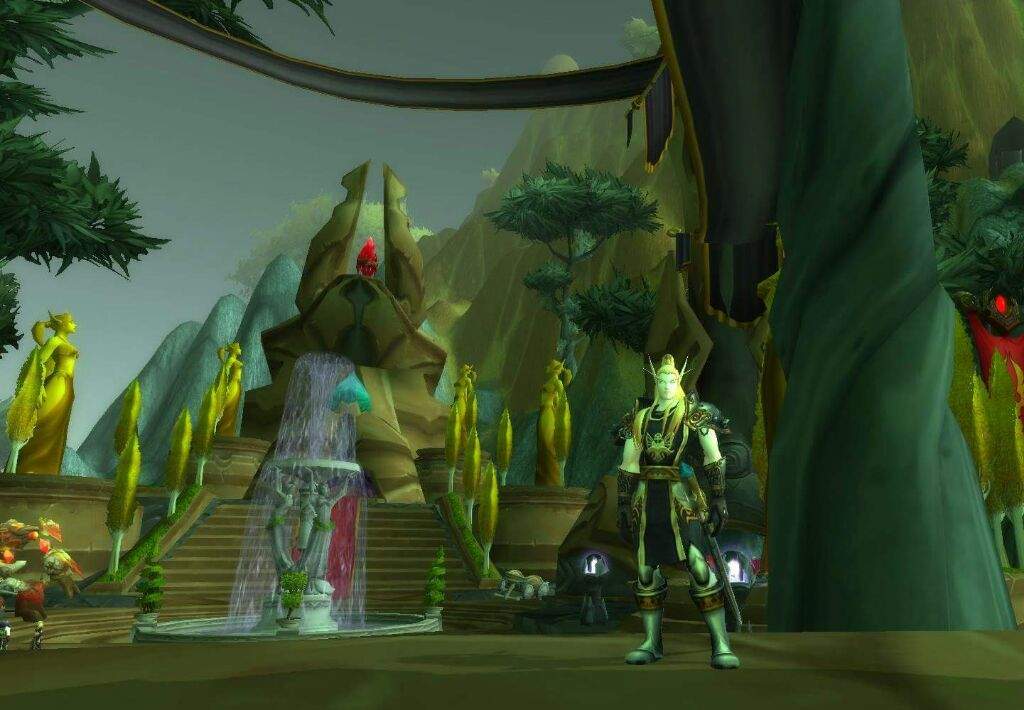 The Scryers are a sect of Blood Elves who originally followed Prince Kael'thas Sunstrider all the way to Outland. When ordered to lay waste to Shattrath City at the orders of Kael'thas's master, Illidan Stormrage, the Blood Elves instead surrendered in front of the city's Aldor defenders. The leader, a blood elf known as Voren'thal, stormed into the Terrace of Light to speak with the Naaru A'dal. As the naaru approached the elf, Voren'thal knelt and offered his services to the Sha'tar, as he saw in a vision that A'dal was the only hope for the survival of the Sin'dorei. Voren'thal's elves then became known as the Scryers, and incurred the biggest loss to Kael'thas's forces in Outland.
Joining Factions
You are able to align yourself with both factions starting at level 65, after completing the Shattrath introduction quests, A'dal and City of Light. Once you've completed these two quests, you will be given two new quests, one of them will complete your alignment with a needed faction.
How to Gain Reputation
After completing allegiance quest, players will begin their reputation grind at Neutral. There are some exceptions to this rule:
Blood Elf characters will start at Friendly after aligning themselves with the Scryers, but Unfriendly with Aldor.
Draenei characters will start at Unfriendly after aligning themselves with the Scryers, but Friendly with Aldor.
You can obtain reputation by doing story quests and also repeatable quests for following items:
We would highly recommend leaving as many quests up to the Honored Rank as possible and farm first items in these sheet until then, since they are much easier to get. Or you can always just hit us up to get Aldor or Scryers Exalted boost!
Reputation Reward
Let's finally see what both factions are offering us in return for this long and hard reputation grind in side-by-side comparison!
Healers
You may be in for some tough choices. While the Scryers staff provides huge healing, Aldor gear provides substantial Intellect and MP5 (X mana per 5 seconds) gear. The shoulder enchantments are the reverse, Aldor providing substantial healing and Scryers providing more MP5.
Casters
The Scryers appear superior in some ways. They provide a very good spell hit trinket, shoulder enchants with stats more in favor of crits and an epic spell damage ring. In contrast, the Aldor provides a spell damage staff with intellect that lacks stamina, and a low-stamina, high intellect chestpiece with decent damage.
Rogues
Socrethar's Girdle is a reward for Turning Point, the final quest of a long Scryer quest chain (and not available from the Aldor). With its stats it is significantly better than anything outside of heroic Black Morass or Karazhan for sword and mace Rogues. Take this into consideration, because the Assassination Armor set does not include a belt. However, Sword rogues should notice the Vindicator's Brand, which is comparable to Blinkstrike, but can only be bought at Exalted with Aldor for 200g. This sword is also significantly better than any sword outside of raids and Arena rewards.
Inscriptions
Inscriptions are shoulder-slot enchants that can be applied by anybody to their own armor. Both factions' greater inscriptions carry the same stat types, but give higher values to one stat. Aldor items tend towards damage, healing, attack power and dodge. Scryer — Crit rates, MP5 and defense.
Other factors
Another key factor to consider is your trade. If you are training enchanting or tailoring, you should probably choose Scryer, since you can access all enchanting training on the Scryer's tier, and also more easily purchase the BoE patterns.
In the end, most of the rare and probably epic rewards from the two factions are likely to get replaced by other better raid loot or PvP rewards.